Jewelry That Grows on Trees
Thank you for enrolling in this workshop! The following information will prepare you to get the most our of our time together.
Things that you should bring with you (items in bold are strongly recommended, others are completely optional):
sketchbook, pencil
eye glasses or safety glasses
dustmask

(if you wear glasses the type with an exhale valve is recommended)


x-acto style knife handle, 2-3 assorted blades


a

ny appealing wood or small wooden objects (twigs, driftwood, souvenirs, game pieces, etc)




wire (a small amount will be provided but you may wish for more; 20ga or 21ga sterling for earwires, assorted wire or tubing for decoration)




assorted pigments (watercolor, spices, color pencils, old makeup, etc)




stones for setting (small round stones preferred)




any small-scale wood-working tools you happen to have (chisels, knives, files, rasps, block plane, spokeshave, scrapers, small wood-working or utility saw, etc.

) and would like to possibly use in your jewelry work

Tools that will be available to you to share in class include (examples of items in bold are pictured below):
bench pin and clamp
jewelers saw and blades (sizes 3-5)
small woodworking saws
files and needle files
x-acto handle and scalpel or x-acto blades
burnisher and sandpaper
pin vise and/or flexible shaft tool and drill bits
wire cutters and assorted pliers
hammers, mallets, and bench block
brass brush
woodburning tool
torch
Materials that will be available to you during class include:
sheets of commercially prepared wood and veneer
other scrap woods
pickle
small quantities of sterling wire for making earwires
brass wire
wood glue
2-part epoxy
oil and/or wax
Powered by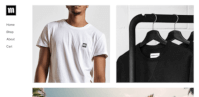 Create your own unique website with customizable templates.