>

>

Bamboo Spear earrings
Bamboo Spear earrings
SKU:
Bold carved circles reveal the intricate grain patterns beneath the surface of these tapered bamboo spears.
A hardy grass that can grow up to a foot a day, bamboo is also one of nature's finest jewelry materials: renewable, versatile, and totally gorgeous!
I make these earrings by hand from bamboo that I harvest, dry, cut, and carve. The earwires and attachments are made from sterling silver.
size
:
2 ¾ x ½ x ¼"
(length includes earwires)
weight
: 2g
materials
: bamboo, sterling silver, epoxy
care
: protect these earrings from dramatic changes in humidity (don't wear them when swimming, showering, etc); over time, exposure to light will turn them even more of a golden caramel color; you can rub them between your hands to add luster
Powered by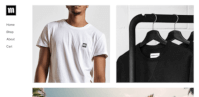 Create your own unique website with customizable templates.